Our Mission
To provide the highest standard of behavioral health services in a recovery-oriented system of care.
CODAC Behavioral Healthcare – An Overview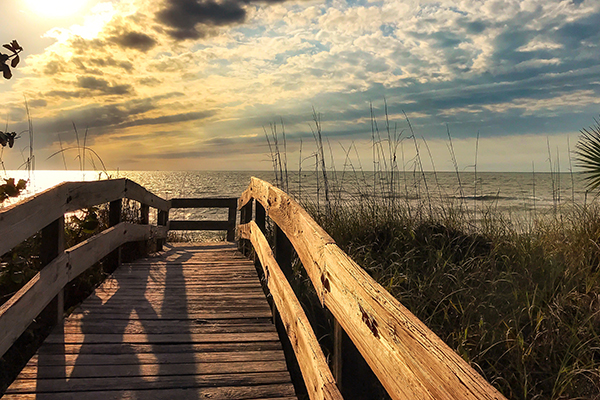 Founded in 1971, CODAC Behavioral Healthcare is Rhode Island's oldest and largest non-profit, outpatient provider of treatment for Opioid Use Disorder (OUD).
With seven community-based locations, as well as programming at the Rhode Island Department of Corrections (RI DOC), CODAC is well-positioned to deliver services wherever they are needed across the state.
For more than 45 years, CODAC has worked with individuals, families and communities in RI. We provide comprehensive outpatient and community-based resources to those living and struggling with the challenges of substance use disorder and behavioral healthcare issues. As a result, CODAC designed programs to promote and support recovery. We also help participants acquire the skills necessary to lead healthy and fulfilling lives.
In 2013, CODAC became the first Opioid Treatment Program (OTP) in the United States to be officially recognized as a CMS Health Home. In 2016, all CODAC locations were named the first Centers of Excellence (COEs) for opioid treatment in Rhode Island. The Department of Behavioral Health, Developmental Disabilities and Hospitals (BHDDH) awards this distinction to providers that meet or exceed performance and service standards.
CODAC has lead the field in implementing programming which reflects emergent needs in opioid treatment and recovery. Furthermore, we integrate evidence-based and best practice standards into service delivery. As part of our commitment to providing whole person care, CODAC has added onsite psychiatric and mental health services, and trauma-informed care. We also offer specialized counseling groups for specific patient populations (e.g., pregnant/postpartum women, individuals involved with the criminal justice system, and patients coping with PTSD). Our wellness programs include tobacco cessation, nutrition, yoga, and expressive arts.
In 2017, CODAC introduced an exciting new initiative under our Center of Excellence program. Pain Solutions offers alternative and complementary therapies. These include acupuncture, therapeutic massage, and biofeedback. They are utilized concurrently with Medication Assisted Treatment, to help manage chronic pain.
CODAC's programming is sensitive to shifting national and local trends. Due to the opioid overdose crisis, we have introduced Narcan overdose prevention education. We also give direct access to Narcan kits for patients, families and the community. A recently launched fentanyl education program has provided important resources to inform patients and the community about this developing and devastating trend.
CODAC clinicians receive intensive training in specialized areas (e.g., trauma and PTSD, methadone and pregnancy). As a result, CODAC provides targeted support for patients with specific needs. In addition to individual counseling, CODAC offers an array of group counseling programs, including life skills, relapse prevention, early recovery; wellness; and overdose prevention.
Because loved ones are often uncertain about how to provide support, CODAC offers education and other resources for families and close friends. This consequently helps them understand the process of recovery from opioid addiction and offers information on ways they can help. These resources are available throughout the treatment/recovery continuum, for as long as patients and their families need them.
CODAC's approach to treatment and recovery emphasizes provision of care that acknowledges "whole person" health and wellness. This often means the coordination of care with patients' primary care or other specialty providers, or referrals for needs that have not yet been addressed.
Collectively, CODAC's staff of more than 160 skilled clinical, medical and administrative professionals serve more than 2600 patients at any given point in time. We use Motivational Interviewing (MI) and other best practice disciplines to provide the most current, competent and compassionate care. Therefore becoming partners in achieving goals in treatment and recovery of our patients.
CODAC's ongoing accreditation from the Commission on Accreditation of Rehabilitation Facilities (CARF) includes specialized accreditations for MAT, General Outpatient, Intensive Outpatient, Adolescent and Family services, and Criminal Justice referrals. CODAC is proud to have received special commendations from CARF for maintaining the highest standards of care and for national leadership in tobacco cessation. Because of our long history of strong community partnerships, provider collaborations, and agency affiliations, CODAC has established a seamless support system of wraparound services for our patients. We work closely with state and federal institutions to coordinate opioid treatment policy. Our Health Home and COE initiatives depend on developing and maintaining strong working relationships with community-based practitioners for bi-directional referral and coordinated transition of care. CODAC's medical, clinical and counseling staff are available to provide training, education and consultation to other providers in the community.
CODAC services include:
Medication Assisted Treatment (MAT) for opioid use disorder, utilizing all three FDA approved medications
Expedited access to care, with initiation of the assessment/treatment process within 24 hours of first contact
Psychiatric services, offering both on-site psychological and mental health evaluation and treatment, as well as assessment for outside referral
Counseling and education for partners and family members affected by the substance use of someone they love
Pain management programs and alternative approaches to treating pain
Overdose prevention education and access to Naloxone
Peer recovery support programs, including Peer Support Specialist training opportunities for individuals already in recovery
Tobacco cessation treatment and training services provided by ATTUD-certified, master level Tobacco Treatment Specialists
Programs for gambling disorder
Rapid Hepatitis C testing, with, on-site treatment available
Off-site services in nursing homes and in residential care facilities
Special services for pregnant women and new mothers
Counseling for DUI and other criminal justice referrals, including: Probation and Parole; Drug Court, Juvenile and Family Court referrals
Evaluations and treatment required for Department of Children, Youth, and Families (DCYF-involved families)
Treatment/reentry services, and recovery support for Department of Corrections referrals
Assessment, medication assisted treatment—utilizing all three FDA approved medications for the treatment of opioid addiction—and detoxification services for incarcerated individuals at the ACI
Access to enhanced care utilizing wellness-based or promising models: acupuncture, therapeutic journaling, yoga
CODAC accepts Medicaid and Ritecare, as well as most forms of commercial insurance. This includes: United Healthcare, Neighborhood Health Plans, Tufts and Blue Cross.